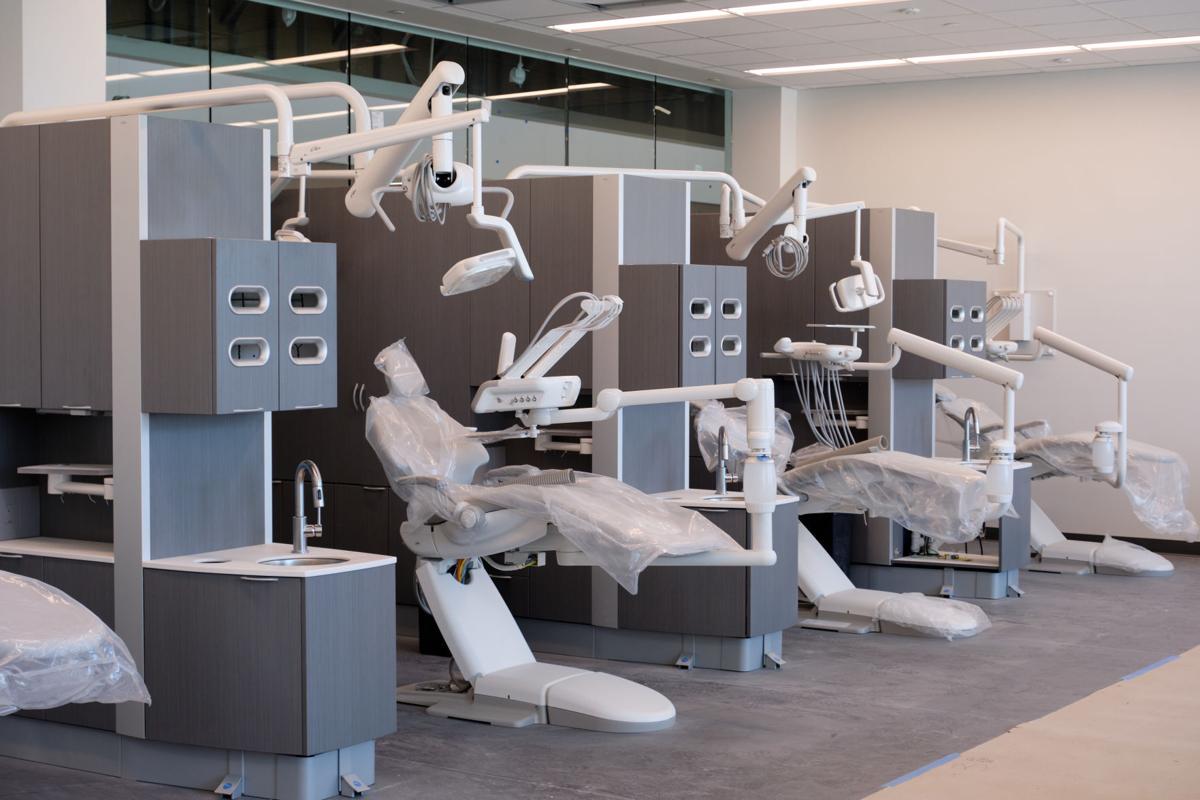 Having grown up in the small, rural farming community of Bertrand, Nebraska, Southeast Community College (SCC) Dean of Health Sciences Jill Sand lived 25 minutes away from the nearest critical access hospital and more than an hour from a larger medical center.
Because of this first-hand experience, Sand knows the importance of having access to health care in Nebraska's rural areas and is excited about the opening of SCC's new Health Sciences facility in January.
"I have a heart for rural Nebraska, and the capacity of this facility to connect a farmer's wife or a family-run business owner to a health care education that can improve their living situation while allowing them to stay in their hometown will only strengthen these communities," she said. "The new building will provide professionals who can be part of keeping health care as a vital service in rural Nebraska."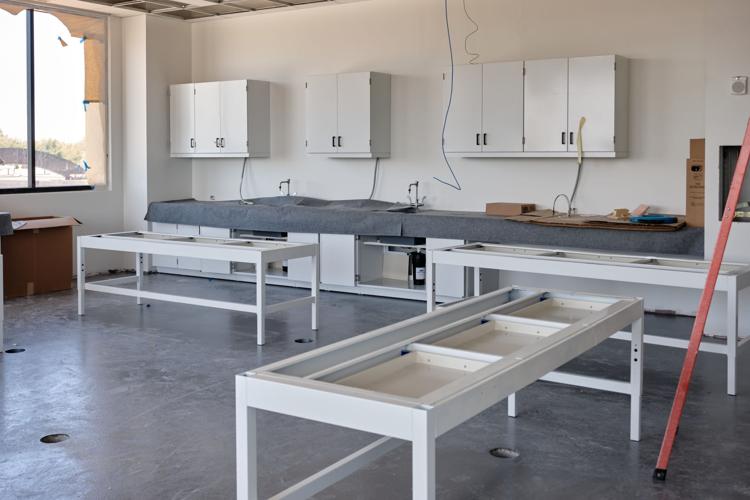 The SCC Health Sciences facility is an 81,000-square-foot, four-story building comprised of 14 state-of-the-art health sciences labs. It boasts eight active learning classrooms, a three-floor interdisciplinary center, a student collaboration space on each floor, interdisciplinary faculty hubs and interactive outdoor learning spaces.
The facility – which has been in development for two years and replaces outdated space constructed in the late 1970s – will house 16 health sciences programs: Long Term Care Administration, Associate of Health Sciences, Associate Degree Nursing, Practical Nursing, Dental Assisting, Medical Laboratory Technology, Surgical Technology, Surgical First Assist, Respiratory Care, Polysomnographic Technology, Health Care Services, Paramedic/EMT, Physical Therapist Assistant, Radiologic Technology, Pharmacy Technician, and Medical Assisting.