This archived news story is available only for your personal, non-commercial use. Information in the story may be outdated or superseded by additional information. Reading or replaying the story in its archived form does not constitute a republication of the story.
"Who's counting?" asked no Fitbit-wearer ever.
Today, Americans are using wearable devices — like the Fitbit or other fitness trackers — to monitor their daily activity levels, including exactly how many steps they're taking each day. As powerful as that information can be, strapping on the Fitbit isn't going to shrink your waistline or decrease your risk of cardiovascular disease. To do that, you'll need to be smart about how you're using your device. With the right strategy, your fitness tracker can help you live your healthiest life.
You break open your fitness tracker ready to change your life — or at least your glutes. But is your device's default 10,000 step goal going to do that for you? Maybe. But if you're like most people, you'll need to adjust the goal to your current fitness level, but that doesn't mean you should go easy on yourself. The Fitbit blog recommends wearing the device for a week of normal activity to determine your "baseline" steps per day. Once you have that, you can up your goal each week so you're continually increasing your activity, and every extra step counts.
"In most cases, any increase in activity will yield results," said Caid Evans, PA-C at Layton Family Medicine. "An increase of 2,000-3,000 steps per day is equivalent to 1-1.5 miles. This will burn an extra 100-150 calories per day on average. The increase in exercise will provide improved muscle mass and will increase the potential to burn calories. The increase in steps can also help improve joint and cardiovascular health."
That's not all. According to Prevention, adding just 1,000 steps per day can improve your cholesterol levels, strengthen your bones and decrease stress.
A 2016 study showed that short bursts of activity – like five minutes of walking – every hour improves mood, reduces lethargy and even combats hunger pangs – all while adding to your step goal each day. But for optimal health, don't limit yourself to this kind of sporadic activity.
"While taking extra steps daily is a good idea, we should be getting formal exercise multiple times a week," Evans said.
If you're not in the habit of getting regular exercise, start with 20-minute walks, gradually increasing the time and intensity of your workout. Bonus: You'll easily rack up those steps.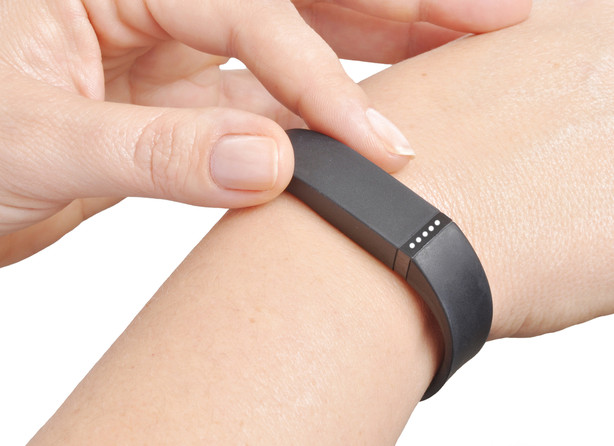 There's something satisfying about watching those steps add up each day. But be careful; added activity increases your appetite, and you may be unconsciously eating more than you're burning. The Fitbit app includes a food logger which, when combined with your daily activity tracking, can help you spot areas of improvement.
For example, if you find your caloric intake tends to spike on the weekends, you might try cutting back or increasing your activity levels on Saturday and Sunday. If your goal is to lose weight, food logging can help you stay within your caloric limits each day.
Healthy living can be hard work, but that doesn't mean it can't be fun. Recruiting your friends to get fit doesn't just make for more enjoyable workouts; it also increases your odds of achieving your goals. According to Health.com, when exercise is a social, you're more likely to actually show up to your workouts, and — bonus! — you'll work harder while you're there. Collaboration is easy with the Fitbit and some other trackers, which allow you to share your goals and progress with friends and family members.
But don't just look inside your social circle. Increasing your health, and decreasing your risk for myriad diseases, should involve the pros as well.
"Talking with your primary care provider is a great way to establish a healthy lifestyle, weight-loss and exercise goals safely," said Evans. "This should be a conversation we are all having yearly."
If you're looking to increase your health and fitness levels, visit MountainStar Healthcare to find a medical professional to help you reach your goals.
×
More stories you may be interested in